Welcome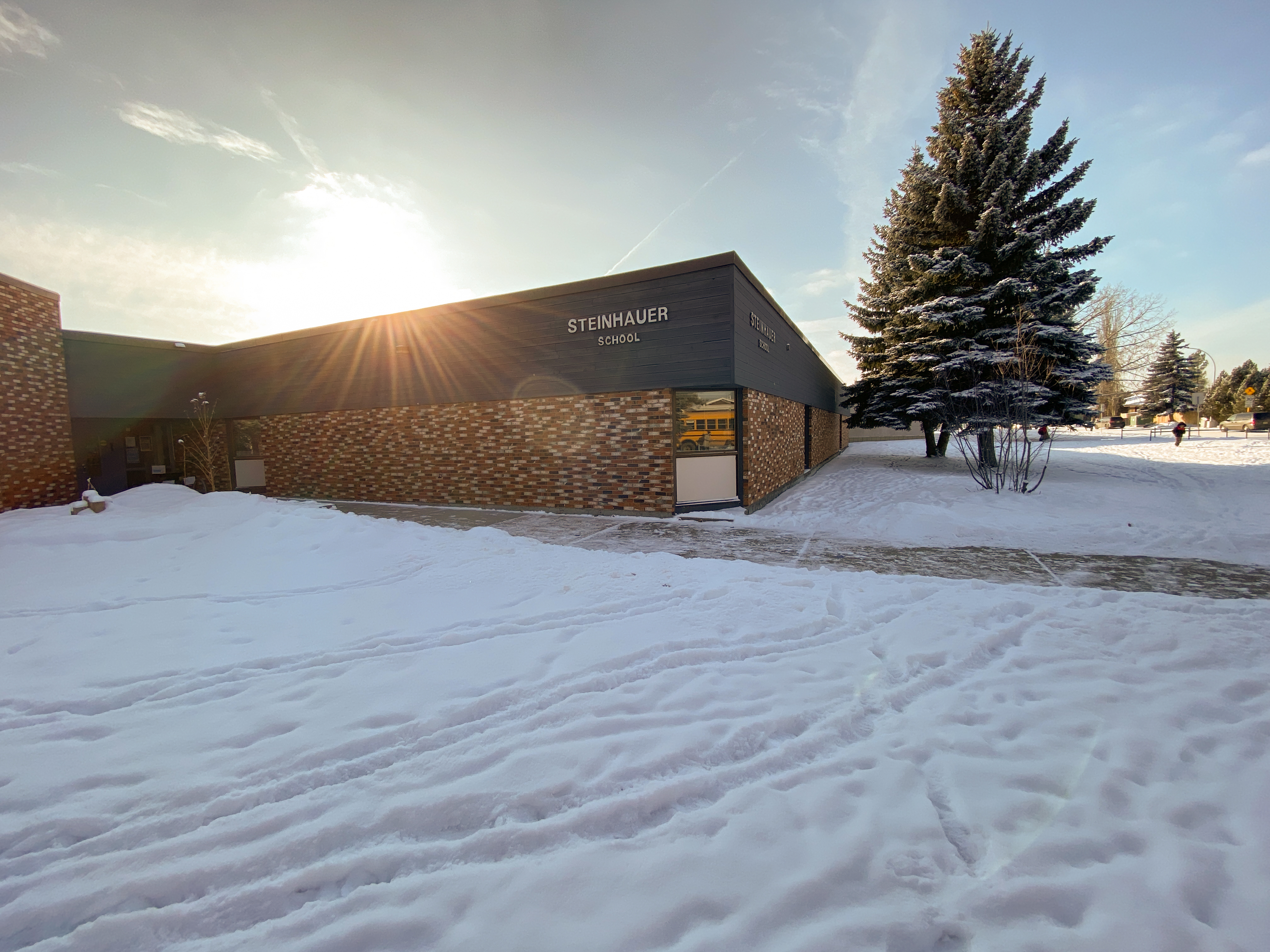 Welcome to Steinhauer School! We are a Kindergarten to Grade 6 school serving the Steinhauer, Ermineskin, Paisley, Graydon Hill, Hays Ridge, and Heritage Valley neighbourhoods in south Edmonton.
At Steinhauer, we are committed to providing a supportive learning environment that fosters growth for all learners as they prepare to meet the present and future challenges. In addition, we believe that a positive learning environment encourages students to take risks, and mistakes are an essential part of the learning process.
We have a strong focus on literacy, numeracy, and student leadership.
We want to extend a warm welcome to all our new and returning 2022-2023 families!
Meet our staff: School Email List
School Supply List:
New to EPSB?
If your child is new to Edmonton Public Schools, you'll need to register online. Steinhauer School will start accepting new student and kindergarten registrations for the 2022-2023 school year on February 1, 2022.
Applying after April 14, 2022, may limit your options to schools with available space. Learn more about registration dates and deadlines.
Is your student starting Kindergarten in the fall?
Children who are five years old, on or before December 31, 2022, may register in Kindergarten for the 2022-2023 school year.
Kindergarten Open House Video:
Kindergarten parents, please enjoy this
Glimpse Inside
video of our extraordinary kinder classroom and know that we can't wait to see your little ones playing and learning with Mrs. Krompholz.
Please note, all school registration is done
online
.
Student Information Correction Form:
Each year, from Kindergarten through grade 12, parents/guardians will be required to fill out a student information correction form (SICF). The SICF is available under the 'forms' tab on SchoolZone. Even if the information has remained the same, please log in to your account and submit the SICF without changes. This helps to confirm that we have the most up-to-date information for student safety.
Moved?
Please email proof of address to the school upon completion of the SICF. This can be a utility bill, insurance card, mortgage agreement, or identification that shows the new address.
If you have any questions regarding this or any other form found on SchoolZone, please call the school office at 780-437-1080.