Registration 2022-2023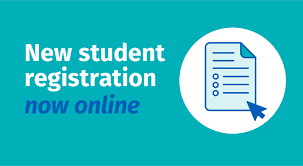 We want to extend a warm welcome to all our new and returning 2022-2023 families!
Thank you for choosing Steinhauer School. If you are a returning student, Welcome Back!
Steinhauer School has a limited attendance area. If you are new to our school, proof of residency (utility bill, rental/purchase agreement, driving license) must be included with your student's registration package. You can check if Steinhauer School is your designated school by clicking on the
Find a School
link.
If you are a new resident within our primary attendance area and are a resident of EPSB, we are happy to accept your registration to Steinhauer School. If you do not live within our immediate attendance area or had selected another EPSB school as your school of choice, your registration is CONDITIONAL upon space availability. If the grades you are trying to register for are already at capacity, your registration will be forwarded to your designated school. Please note, only after students from our primary neighbourhoods are accommodated will students from outside these areas be considered.
If you have any questions regarding student registration or need help, please call the office at 780-437-1080 or read the
pre-enrolment handout
.
Meet our staff: School Email List
New to EPSB?
If your child is new to Edmonton Public Schools, you'll need to register online. Steinhauer School will start accepting new student and kindergarten registrations for the 2022-2023 school year on February 1, 2022.
Applying after April 14, 2022, may limit your options to schools with available space. Learn more about registration dates and deadlines.
Is your student starting Kindergarten in the fall?
Children who are five years old on or before December 31, 2022, may register in Kindergarten for the 2022-2023 school year.
Kindergarten Open House Video:
Kindergarten parents, please enjoy this
Glimpse Inside
video of our extraordinary kinder classroom and know that we can't wait to see your little ones playing and learning with Mrs. Krompholz.
Please note that the preferred method of school registration is
online
.
Examples of accepted documentation:
Legal proof of student's name

Confirmation of address

Canadian provincial birth certificate
Canadian citizenship document
passport
student visa

driver's license
utility bill
home insurance
property tax bill

In some cases, immigration documents (e.g., landed immigrant documentation or a Permanent Residence Card) may also be required. Visit Citizenship and Immigration Canada for more information.

In some cases, you may be asked to provide more than one of the above.
OTHER WAYS TO REGISTER:
Families who are unable to register online can mail or hand-deliver their completed Student Registration form and copies of their supporting documents to Steinhauer School directly:
10717 32A Ave NW
Edmonton, AB T6J4A6
To be part of the Edmonton Public Schools registration process, we strongly suggest that families register online to ensure their documents are received correctly if the postal service is interrupted.
CONFIRMING REGISTRATION SUBMISSION:
Once you have submitted your completed student registration form and supporting documents, we will review all of them. This does not mean your child has been enrolled at the school—we will contact you to let you know once your child is enrolled.
We will contact you if we need clarification about any of the documents you submit.