Registration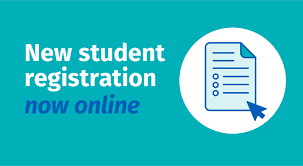 Please note that Steinhauer School is full for planned classes in all grades. If you live in our attendance area and are looking for a Kindergarten space, please register using the school's online process. We will continue to accept registrations in the kindergarten to grade 6 classes if you are a resident of Edmonton Public Schools and have newly moved into our attendance area after April 15, 2020. A resident student of Edmonton Public Schools has at least one parent or legal guardian that is non-Roman Catholic and who resides within the City of Edmonton.

NEW STUDENT REGISTRATION - 2021/2022
If your child is new to Edmonton Public Schools, you can register for school online. Visit the Division website to learn how to register for school
After the deadline of April 15, 2021, submitting a registration package may limit your options to schools with available space. Learn more about registration dates and deadlines.
Learn more about schools that have implemented a lottery process, and how it might impact new student registration.
CURRENT DIVISION STUDENTS PRE-ENROLL
You will need to pre-enroll on SchoolZone to tell us the school you'd like your child to attend next year. Find important dates and deadlines and learn more about pre-enrolment, which opens between March and April each year.
If you have questions about registering for school, contact the school office.
Examples of accepted documentation:
Legal proof of student's name

Confirmation of address

Canadian provincial birth certificate
Canadian citizenship document
passport
student visa

driver's license
utility bill
home insurance
property tax bill

In some cases, immigration documents (e.g., landed immigrant documentation or a Permanent Residence Card) may also be required. Visit Citizenship and Immigration Canada for more information.

In some cases, you may be asked to provide more than one of the above.
OTHER WAYS TO REGISTER
Families who are unable to register online can mail or hand-deliver their completed Student Registration form and copies of their supporting documents to Steinhauer School directly:
10717 32A Ave NW
Edmonton, AB T6J4A6
To be part of the Edmonton Public Schools pre-enrolment process, we strongly suggest families register online to ensure their documents are received before 4 p.m. on April 15, 2020, in case postal service is interrupted.
CONFIRMING REGISTRATION SUBMISSION
Once you have submitted your completed student registration form and supporting documents, we will review all of them. This does not mean your child has been enrolled at the school—we will contact you to let you know once your child is enrolled.
We will contact you if we need clarification about any of the documents you submit.